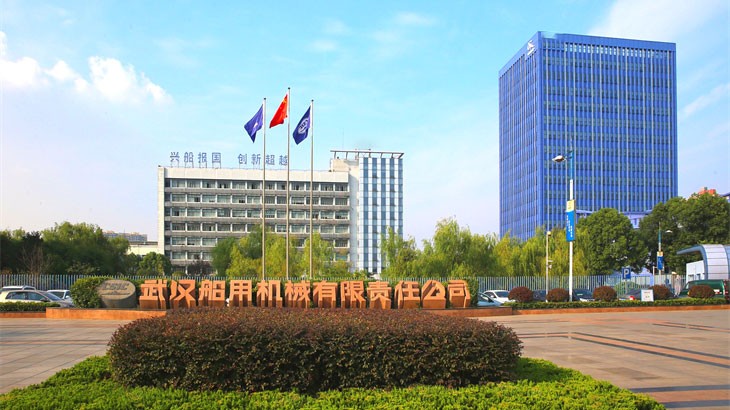 WUHAN MARINE MACHINERY PLANT CO., LTD.( WMMP )
Founded in 1958 and affiliated with China State Shipbuilding Corporation (CSSC), Wuhan Marine Machinery Plant Co., Ltd. (WMMP) has more than 3,400 employees, with registered capital of 3 billion RMB and total assets of 10.8 billion RMB. It integrates the R&D, manufacturing and service of large-sized complete set equipment. Its products include ship equipment, marine engineering equipment, port equipment, welding consumables, bridge products, and gas turbines. WMMP is a leading marine equipment manufacturer in China.
WMMP has long been engaged in the development and production of special marine auxiliary engines, with the capability of providing a complete range of specialized marine equipment and complete system integration solutions. Its users include major domestic and foreign shipyards and shipowners, and it is known as the flagship of China's marine equipment enterprises. Oriented towards the international and domestic markets, WMMP drives forward the development of the marine engineering equipment industry in an all-round way, forming product lines such as deck and towing systems, marine lifting equipment, propulsion and dynamic positioning systems, liquid cargo handling systems, and platform jacking systems. It has core competence in equipment development, system integration, and multi-functional supporting platform construction. The company gives full play to its own advantages and vigorously develops the application industry, achieving considerable development in the fields of welding consumables, port equipment, bridge products, and gas turbines.
WMMP is a nationally recognized high-tech enterprise and has a first-class technological innovation research and development team in the industry. It has established a national enterprise technology center, a post-doctoral research station and a national engineering laboratory for marine engineering electromechanical equipment. Its main product development has always kept pace with the development of advanced international technology. WMMP adheres to the customer-oriented service concept, strives to build a global marketing and service network with a complete marketing and after-sales service system. Through the comprehensive use of product health check, remote monitoring and diagnosis and other intelligent technologies, it has established and improved the technical support and service system for the full life cycle of the product to better meet the requirements for the safe and reliable use of high-end equipment.
WMMP has three wholly-owned and holding subsidiaries, including Wuhan Temo Welding Consumables Co., Ltd., Qingdao Haixi Heavy-Duty Machinery Co., Ltd., and Wuhan Hirun Engineering Equipment Co., Ltd., and has established joint ventures with manh famous domestic and foreign companies, forming a group and international business development pattern.