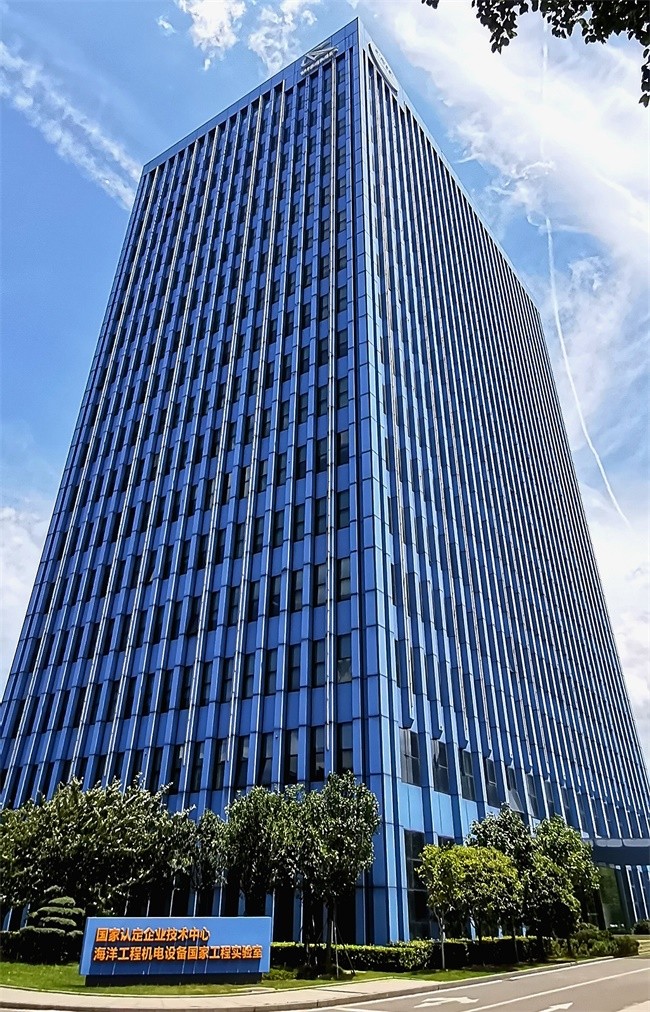 1 / Innovation Platform
At present, WMMP has 2 national enterprise technology centers , 1 national enterprise technology sub-center (Wuhan Temo Welding Consumables Co., Ltd.), 1 national engineering laboratory for marine engineering electromechanical equipment, 2 provincial enterprise technology centers (Qingdao Haixi Heavy-duty Machinery Co., Ltd and Wuhan Hirun Engineering Equipment Co., Ltd.), 4 high-tech enterprises (WMMP and its 3 wholly owned and holding subsidiaries).
2 / Science & Technology Project
Under the guidance and support of the CSSC, WMMP has long made efforts to create conditions, actively apply for and undertake the national, provincial, and municipal scientific research projects as well as the scientific research projects of the CSSC. It has implemented more than 60 national, provincial and ministerial projects, and completed 35 projects that have been accepted.
3 / Independent Innovation
Continuously strengthening its independent innovation, WMMP has achieved important breakthroughs in key fields and technologies such as marine equipment, marine engineering equipment, and gas turbines, made a number of technological innovation achievements, and formed superior technologies with independent intellectual property rights. It has applied for 2,003 patents and obtained 1,192 patents, including 979 invention patents. It took charge of or participated in the development of 40 international, national and industrial standards, including 11 international standards and 29 national standards. Its 139 scientific and technological achievements have been validated. Moreover, it has obtained 172 provincial and ministerial scientific and technological achievement awards. Among these achievements, the marine turbine cargo oil pump system, the large displacement submersible liquid pump system, and the comprehensive marine replenishment system have broken the international monopoly on these systems, filled the gap in these systems domestically, and reached the domestic leading or international advanced level.
4 / Research & Developement of New Products
WMMP has continued the in-depth research and development of products in five categories for marine engineering equipment, and has developed a series of key new products. In terms of deck towing systems, the first comprehensive marine replenishment system in China was exported to Russian shipowners, which was well received by shipowners. In respect of maritime cranes, WMMP successfully developed the first 200t active compensation crane in China and obtained the first project order. In terms of propulsion and dynamic positioning systems, the second generation of Azimuth Thruster was successfully upgraded and verified on board. In terms of platform and jack-up system, the first set of pile holding device and continuous double-ring beam Yoke & Pin Jack-Up system in China has been developed and used on board. In respect of liquid cargo handling systems, WMMP developed the first turbine cargo oil pump system, crude oil offloading device and large displacement submersible liquid pump system in China and successfully used them on board. Moreover, it developed WDL200 electric deep well pump and WHP150 cargo oil pump, preliminarily forming a series of various, integrated products, and being capable of integrating liquid cargo products and packaging products for supply.